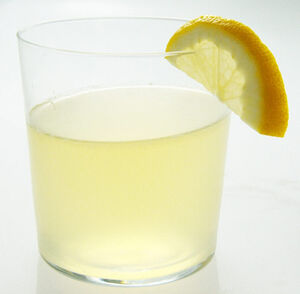 Prep Time: 10 minutes
Cook Time:
Yields: 4 servings
Description
[
]
Kick up your feet and relax with a tall, cold glass of Agave Sweetened Lemonade.
An excellent substitute for sugar, agave nectar will sweeten your beverages and desserts without leaving you with a dreadful sugar buzz.
Ingredients
[
]
1/2 cup freshly squeezed lemon juice
1/2 cup light agave syrup
1 quart of water
lemon slices for garnish (optional)
Directions
[
]
1. In a glass pitcher, mix lemon juice, water and agave syrup. Stir well.
2. Allow lemonade to chill for at least 15 minutes.
3. Serve over cubed ice and garnish with lemon slices (optional).