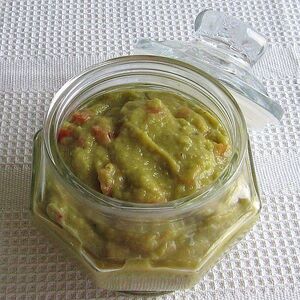 Prep Time: 5 minutes
Cook Time: 5 minutes
Yields: 1 serving
Description
[
]
An excellent substitute for boring old mayonnaise, banana spread is a surefire to liven up your veggie or tofu burger. Works well with chips, too!
Ingredients
[
]
2 banana peppers, drained and chopped
3 tablespoons mayonnaise
1/8 teaspoon paprika
Directions
[
]
1. Stir all ingredients together in a bowl.
2. Serve immediately. For best results, spread can be covered and chilled up to 2 days before use.